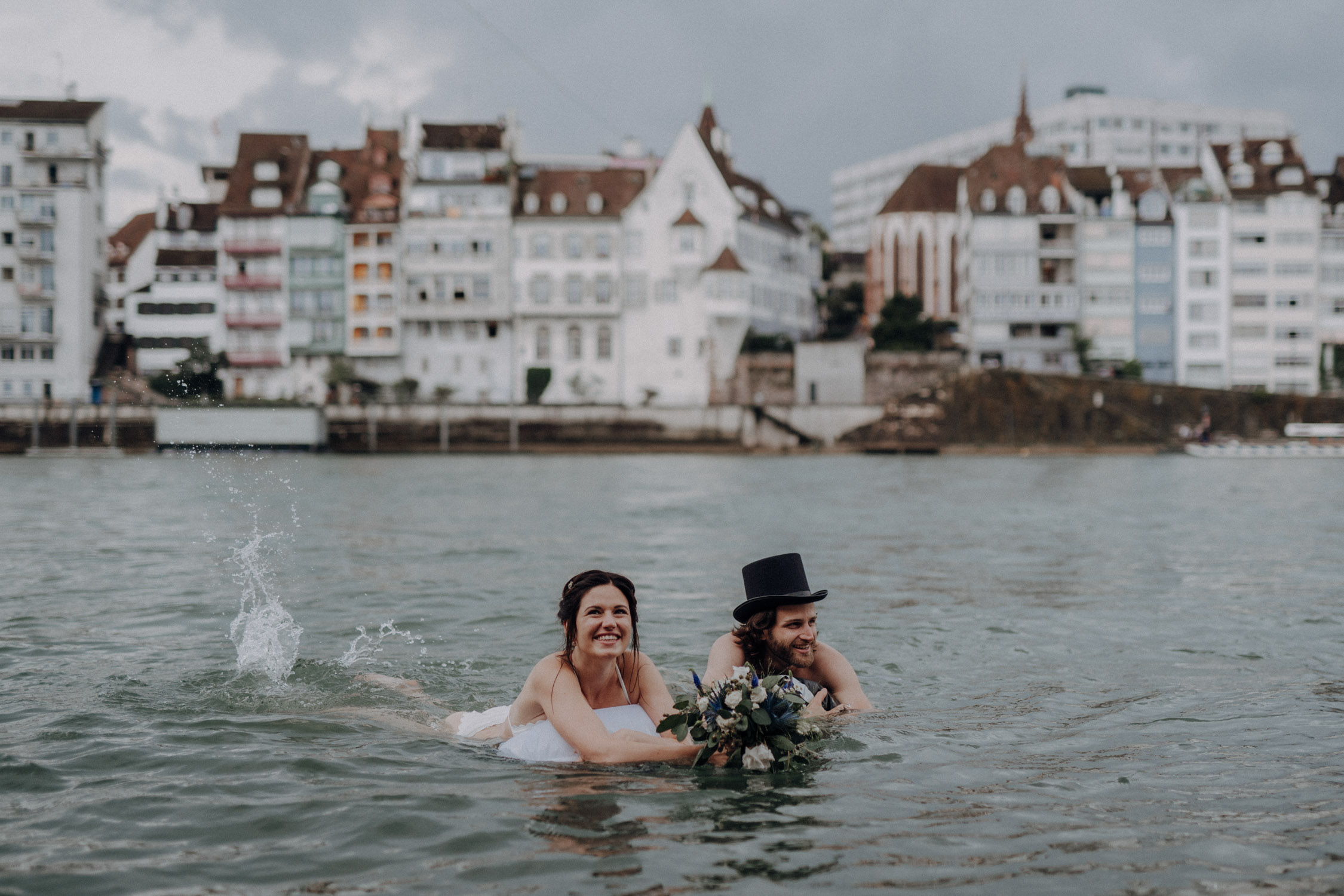 Nina & Yanick | Wedding Photogapher in Basel, Switzerland
When I read Nina's first e-mail, I already knew that this wedding would be so much fun. Originally, there was supposed to be a small official wedding, followed by a big wedding party later, but due to the current Coronavirus situation, the big wedding had to be postponed to next year. Luckily, the civil wedding could still be held! I had already been in the Basel registry office a few years before for a wedding and in my opinion, it's one of the most beautiful offices out there! Its location in the historic centre of Basel is simply perfect and we took advantage of that for a few snaps of the couple before the wedding. After the short but incredibly beautiful wedding, the couple's families organised a small wine reception and everyone could toast the couple together. Everyone was visibly happy and full of love – that always makes my job as a wedding photographer so much easier. Taking pictures of happy people is just fun!
After the reception, it was time for my personal highlight. Nina and Yannick live in Basel, and in the summer they, like many others, like to go swimming in the Rhine. They didn't want to miss this ritual on their wedding day. Just before, it started to rain, but that wasn't going to ruin the mood. While the two of them let themselves drift on the Rhine, the rest of the wedding guests made their way through town to the spot where the couple would get out of the water and be welcomed. The pictures of the two of them with the city in the background… I loved it. Thank you, Nina & Yannick, – I'm already looking forward to part 2 next year!